Rain or Shine
Enjoy Fall Fun
& Help Lafayette
Saturday, October 20th
11 a.m.- 3 p.m.
Proceeds benefit the Lafayette HSA
Help us Make the Festival Fantastic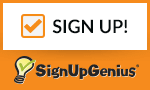 All-access pass to rides and activities
$40 at the door.
If your child wants to have their face painted, take home a hand-twisted balloon animal, bounce a million times in the moon bounce, and go on all the rides – the bracelet is the way to go. Unlimited fun!
You can also purchase tickets for individual rides and activities at the festival.
Pre-sale Pick-up of Bracelets and Festival Tickets
If you have purchased your bracelets or festival tickets online, you can pick them up the day of the festival (October 20) via the EXPRESS LANES at the main ticket tables. 
$1 = one ticket
Festival tickets may be used to purchase drinks, treats and snacks, books, or in lieu of bracelets for rides and activities.
Click the image below to view a list of item prices:
Thank You to our Sponsors
Literacy, Recycling, and Fundraising – All Good Things
We want your used books for the Used Book Sale. Start collecting now!
Kid's books, cookbooks, nonfiction, fiction – if it is in good condition, we want to sell it.
Interactive Map
See what will be where on the big day.
Festival Committee
Lead Volunteers
Arts & Crafts
Michelle Cooper and Tristin Olsen
Bake Sale
Jen Hausfeld and Elisa Minoff
Book Sale
Lydia Weiss
Decorations
Ms. McLaughlin and Ms. Perll
Face Painting
Dee Harlow and Heidi Sherman

Foodprints
Laura Nelms
Games
Drew Geary
Haunted House
Chris Lisi and Astrid Ruggeri
Logistics
Katie Russell and Marc Van De Walle
Rides
Vince Frillici and Maria Lacaze
Ticket Sales
Rowena Stuart
Vendors
Jennifer Marsoni